Funko Pop! Deluxe: Victory Shawarma Series – Captain America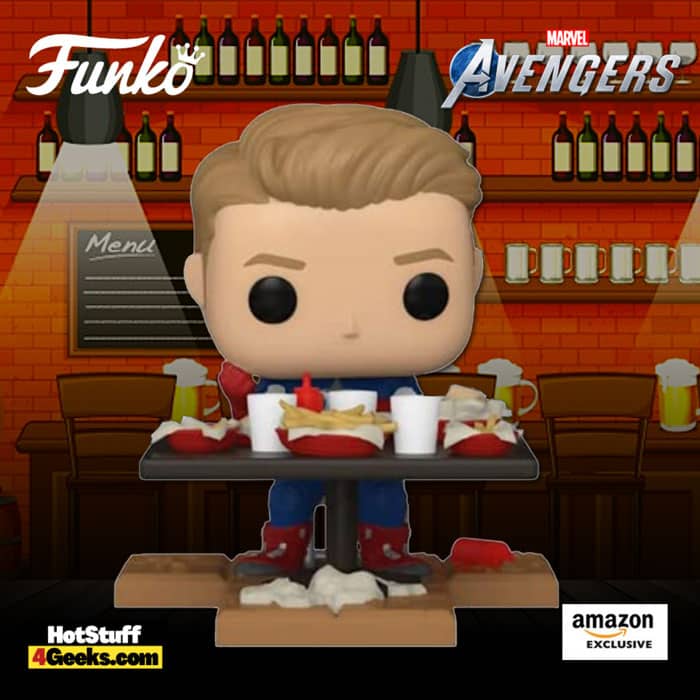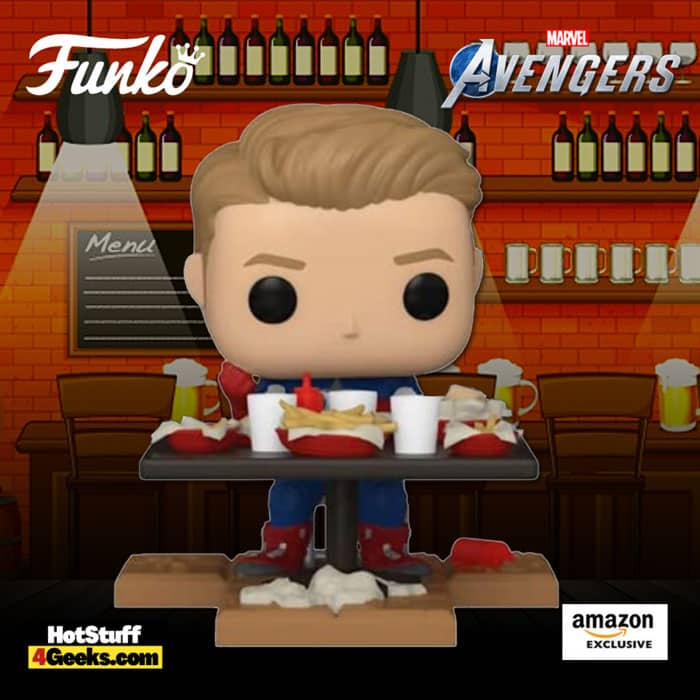 The Funko Pop! Deluxe Victory Shawarma series will feature six brand new unique figures, and  Captain America, the 4th figure in the series, has now up from pre-order.
In 2012 we witnessed the release of Avengers, a movie where our beloved superheroes face Loki (Tom Hiddleston) and an impressive Chituari army. In the end, all Iron Man (Robert Downey Jr.) wants is a quiet meal, as saving the world is sure to drain all one's energy.
This series will capture the iconic moment from the end credits of the first Avengers movie, where the team sits down together to try shawarma for the first time after the big battle.
The Funko Pop! Deluxe: Marvel Avengers – Victory Shawarma Series – Captain America Funko Pop! Vinyl Figure – Amazon Exclusive, Figure 4 of 6 is now available for pre preorder at the links below. The figure is set to be released on August 19, 2021.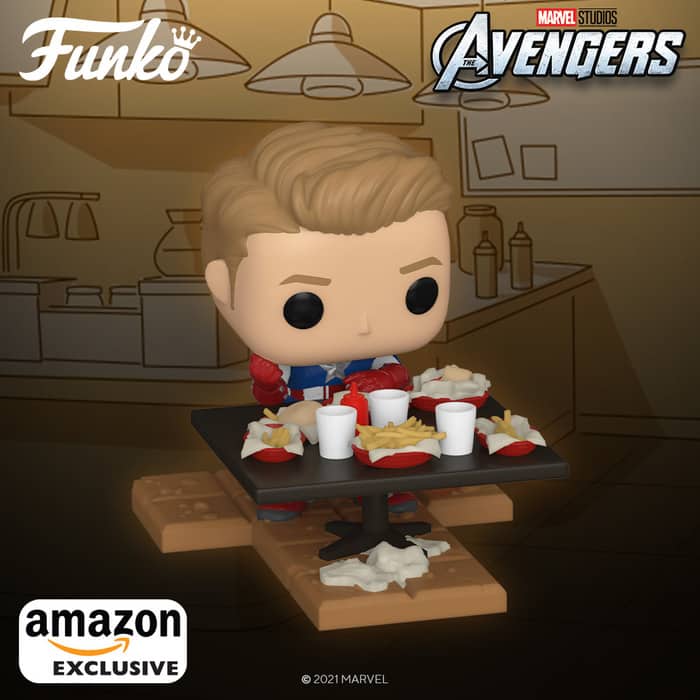 Surely you remember: Earth's mightiest heroes were a mess from so much fighting… and they all ended up eating shawarma in a joint in Manhattan.
Everyone, did I  say? Well, no: this post-credits scene from The Avengers showed Captain America sitting at a corner of the table without a bite to eat while his teammates replenished their strength. What was the reason for this? Now we know, thanks to Joss Whedon.
The director filmed this epilogue long after the shooting when Kevin Feige (Marvel's supreme boss) noticed an oriental restaurant near the hotel where the film's press conferences were being held.
Feige was determined to get the whole cast together to shoot the scene… but there was a slight problem: Chris Evans was at the time filming Snowpiercer, a movie for which he had grown a luxuriant beard. The solution? He was fitted with a facial prosthesis to conceal it.
As a result of this emergency measure, he had to spend the shot with his hand resting on his cheek to disguise it. According to Joss Whedon, this problem led to some humorous moments, such as the jokes of Robert Downey Jr. ("Chris, why the long face? Chris, why the Wrong face?") and an Evans who, after filming, broke out with a genuine imitation of John Hurt in The Elephant Man.
Starting now, you can receive 10% off in-stock items with my special link at Entertainment Earth!
 Enjoy!
As an Amazon Associate I earn from qualifying purchases
Want more stuff like this?
Get the best viral stories straight into your inbox!
Don't worry, we don't spam