Funko Pop! Movies: The Suicide Squad - Captain Boomerang (2021 Release)
Just in case you needed a friendly reminder of how devious bad guys can be. Here's the new Funko Pop! Movies: The Suicide Squad – Captain Boomerang Funko Pop! Vinyl Figure (2021 Release) – Walmart Exclusive.
In The Suicide Squad (2021), Jai Courtney brings to life Captain Boomerang, a crazed mercenary who, among his clothes, has a beer can holster. An Australian tough guy, machiavellian, and ruthless. The name he uses reveals his weapon of choice – sharp, electrified, lethal boomerangs.
The movie is scheduled to hit theaters on August 5 and will also be released on HBO Max.
The Walmart Exclusive Captain Boomerang Funko Pop! Vinyl Figure from The Suicide Squad 2o21 is now available for pre-order at the links below (click to jump!)  It's set to be released on August 29th.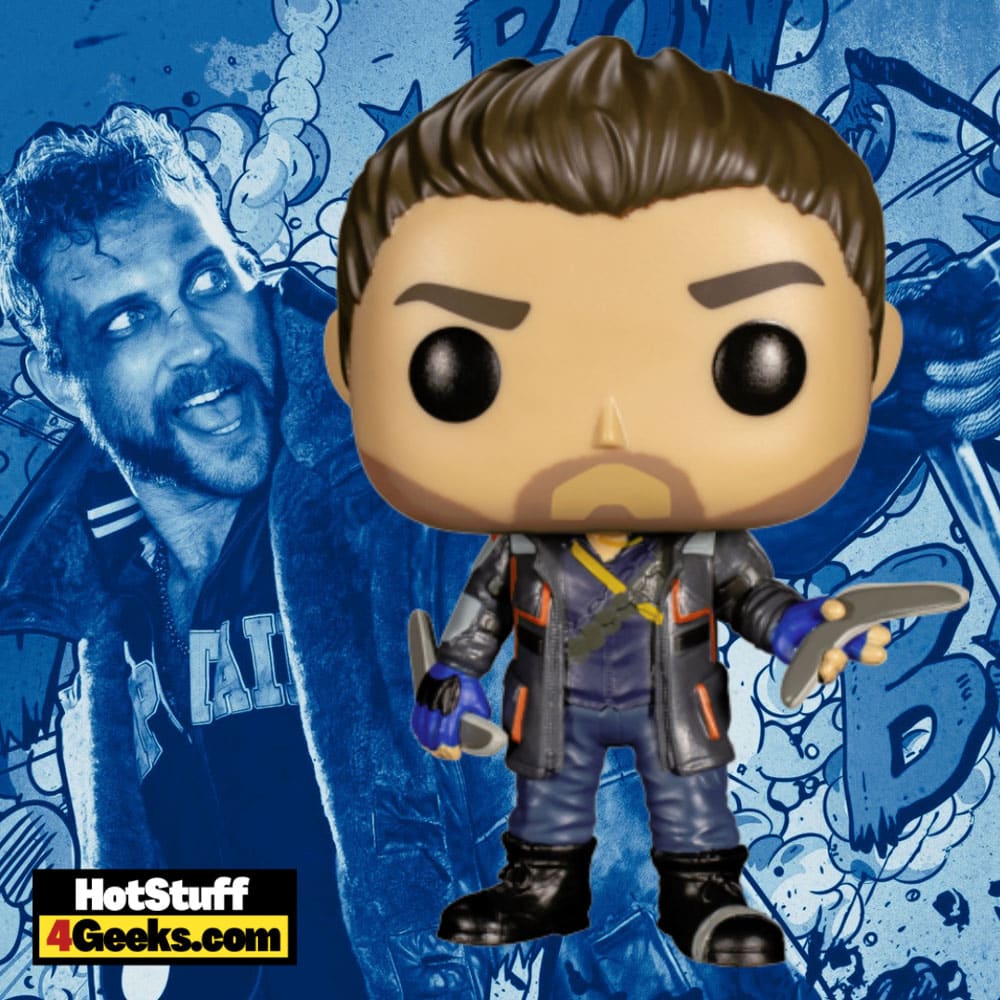 Captain Boomerang is a master in the use of the eponymous weapon. Moreover, he has an exceptional aim that makes him a formidable thrower.
Thanks to his unerring precision and exceptional coordination of movements, he can turn even the most harmless objects into lethal weapons. So even if he does not possess superpowers, he is capable of extraordinary actions.
As a result of perfect hand-eye coordination, his reflexes are incredibly high, and this, together with all his other exceptional qualities, gave him the ability to perform acrobatic feats comparable only to those of the best gymnasts and acrobats.
He also proved he could learn to use quickly and with great skill any weapon a man can handle: swords, knives, and any firearm.
Captain Boomerang is also an expert in martial arts, an excellent inventor and mechanic. His arsenal includes boomerangs of various capacities: explosive, smoke, sharp… Owen Mercer can also run and launch boomerangs at supersonic speed.
Want more stuff like this?
Get the best viral stories straight into your inbox!
Don't worry, we don't spam