2022 NEW Marvel – Doctor Strange Funko Pop! Comic Cover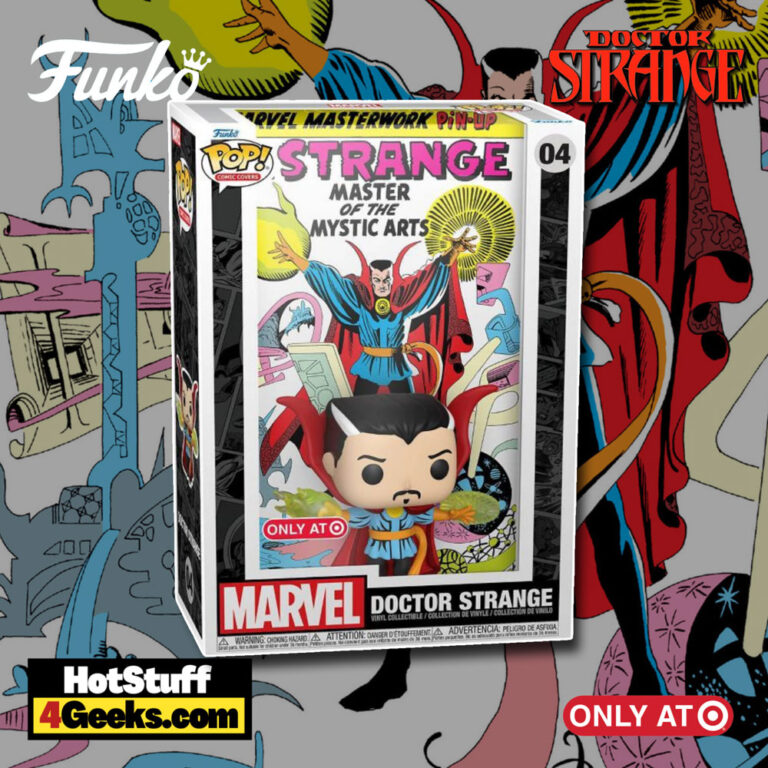 Inspired by Marvel Masterworks: Doctor Strange Vol. 1, published on August 06, 2003, comes the new Funko Pop! Comic Cover: Marvel – Doctor Strange Funko Pop! Cover Vinyl Figure – Target Exclusive.
One of the most fantastic and psychedelic characters in the Marvel Universe is Doctor Strange, the Sorcerer Supreme and Master of the Mystic Arts.
The character has helped defend all of reality for almost 60 years since he was created in 1963 by Stan Lee and Steve Ditko. Doctor Strange has an incredible story. And he is for sure one of the most fascinating characters in the Marvel universe.
Doctor Strange Funko Pop! Comic Cover is dropping today at 6 AM PT and can be found at the links below (click to jump!)
Officially created by Stan Lee and Steve Ditko, Stephen Vincent Strange, Doctor Strange first appeared in Strange Tales #110, July 1963.
Initially introduced as a "master of dark magic," Strange assumed ten years later, upon the death of his master, the title of Sorcerer Supreme. Since then, he has been known as the most powerful character in Marvel Comics' magical and mystical universe.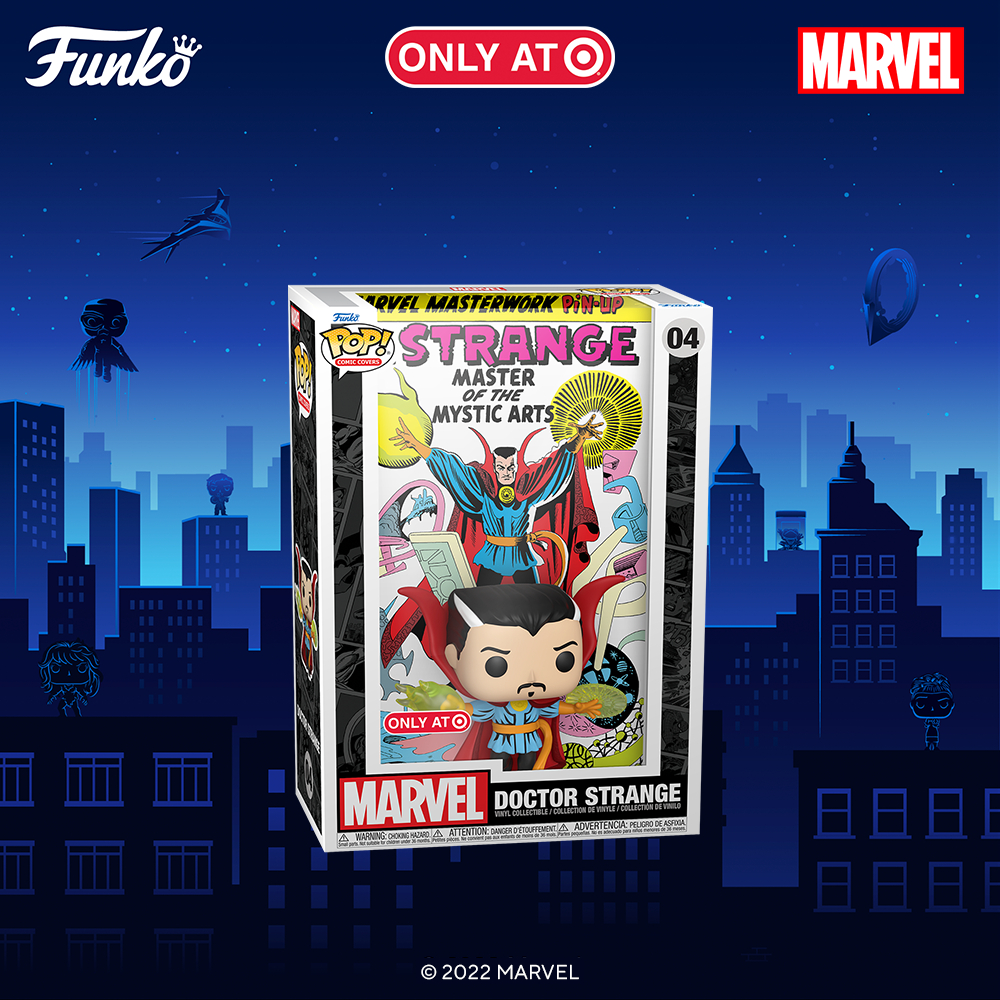 Like many of the publisher's characters created in the Silver Age of comics, Stephen Strange has his life defined by his mistakes.
An American born in 1930, a brilliant but arrogant neurosurgeon, the Doctor suffers a car accident that damages the nerves in his hands.
After spending his entire fortune searching for alternative ways to heal himself, Strange despairs.
When he learns of a certain Ancient One, he then sets off to Tibet, where he finds not a cure but an order of mystical arts that teaches him to channel and manipulate every kind of energy with martial arts and magic.
Some of the best-known characters from the Doctor Strange stories already appeared in the following issues of Strange Tales, such as Dormammu – the hero's archenemy, who uses the Dark Dimension as the base of his attacks; the sorceress Clea – Dormammu's niece and Strange's love interest; and Wong, guardian of Doctor Strange's residence.
Also appearing in the early comics are the objects that Doctor Strange uses to increase his powers, such as the Cloak of Levitation – which gives the wearer the ability to fly; the Book of Vishanti – with a list of spells; and especially the Eye of Agamotto, which serves as protection, reveals illusions, dispenses spells, and generates bursts of energy.
If Stephen Strange already has much in common with Tony Stark – from his goatee (in some interpretations) to his arrogance – the Eye of Agamotto, which the Doctor carries like an amulet near his chest, is aesthetically similar to Iron Man's Arc Reactor.
Despite these similarities – Doctor Strange and Iron Man were created within a four-month gap by Lee – the style of the sorcerer comics was quite particular.
It combined surrealistic landscapes, psychedelic effects, and a story full of cosmologies and mysticisms.
In 1968, the Strange Tales series ended, and, without resetting its numbering, it was renamed Doctor Strange.
Starting now, you can receive 10% off in-stock items with my special link at Entertainment Earth!
 Enjoy!
As an Amazon Associate I earn from qualifying purchases
Want more stuff like this?
Get the best viral stories straight into your inbox!
Don't worry, we don't spam