2022 NEW Toilet-Bound Hanako-Kun: Hanako w/ Chase Funko Pop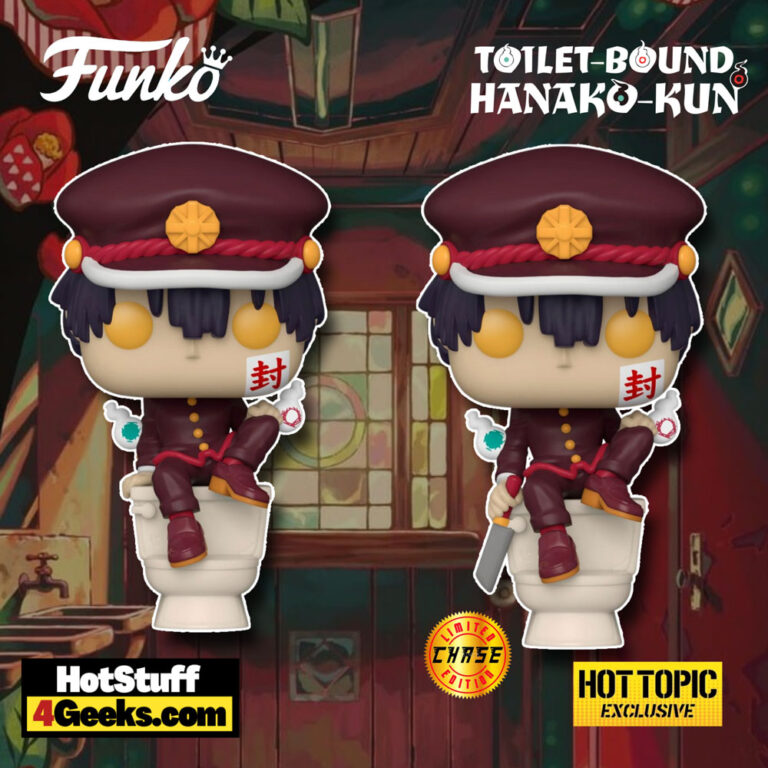 Knock three times on the third stall of the third-floor girls' bathroom and say, "Hanako-San, are you there?"
The new Funko Pop! Animation: Toilet-Bound Hanako-Kun: Hanako With Chase Funko Pop! Vinyl Figure – Hot Topic Exclusive depicts Hanako-Kun, whose real name is Yugi Amane. He is a ghost of a deceased student haunting the old building of Kamome Academy.
At Kamome Academy, there are many rumors about the Seven Mysteries of the school, one of which is Hanako-san.
Believed to occupy the third door of the women's restroom on the third floor in the old school building, Hanako-san grants any wish when summoned.
Nene Yashiro, a student who loves the occult and dreams of romance, ventures into this haunted toilet… but the Hanako-san she meets is nothing like she imagined! Hanako-san, from Kamome Academy, is a boy!
The Hot Topic exclusive, Hanako With Chase Funko Pop! is releasing on 21st June 2022 and can be found at the links below (click to jump!)
The anime Toilet-Bound Hanako-Kun is based on a Japanese urban legend about a ghost that inhabits bathrooms, mainly in schools.
The original story differs from the anime in that Hanako really is a girl, usually wearing a red dress or skirt and a short haircut. Also, she is far from a good figure, as anyone who summons her ends up dying a horrible death.
The legend began circulating in the 1950s when World War II was still plaguing the Japanese.
Some say that she is the spirit of a girl who was killed in an air raid while playing hide and seek. Others that she was killed by a stranger or even an abusive father in the school bathroom.
As an Amazon Associate I earn from qualifying purchases
Want more stuff like this?
Get the best viral stories straight into your inbox!
Don't worry, we don't spam