SDCC 2022: Larfleeze Funko Vinyl Soda With Glow Chase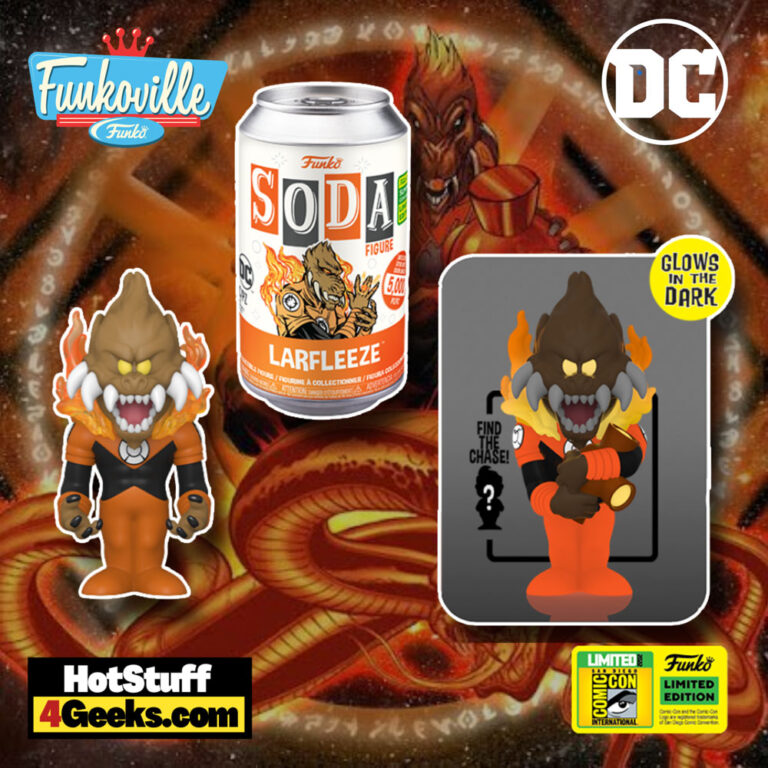 The new Funko Soda: DC Comics – Larfleeze Funko Vinyl Soda With Glow-In-The-Dark (GITD) Chase Variant – San Diego Comic-Con (SDCC) 2022 and Funko Shop Exclusive will be available starting July 21st, 2022, at 6 am PT at the links below (click to jump!)
Larfleeze is one of the most distinctive enemies the Green Lantern Corps has ever faced.
Unlike all the other armies on the Emotional Electromagnetic Spectrum, the Orange Lanterns have only one member: Larfleeze.
Larfleeze has an unlimited capacity for greed and nothing else. Therefore, he needs to own everything, including living beings, and anyone he kills becomes one of his constructs.
Because he is only one person and is often played for comic relief, Larfleeze is exceptionally powerful and killed many Green Lanterns over the years.
The SDCC 2022 exclusive, Larfleeze Funko Vinyl Soda, can be found at the links below once the online sale begins (click to jump!)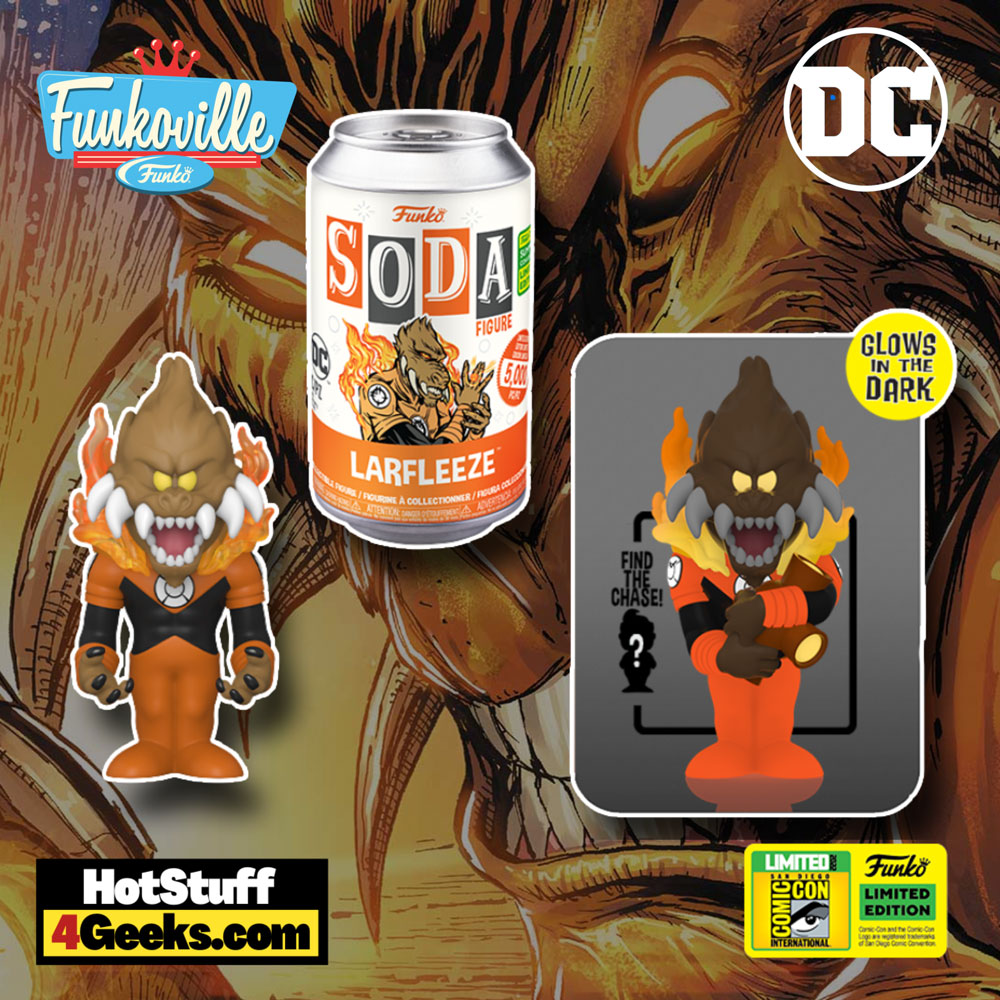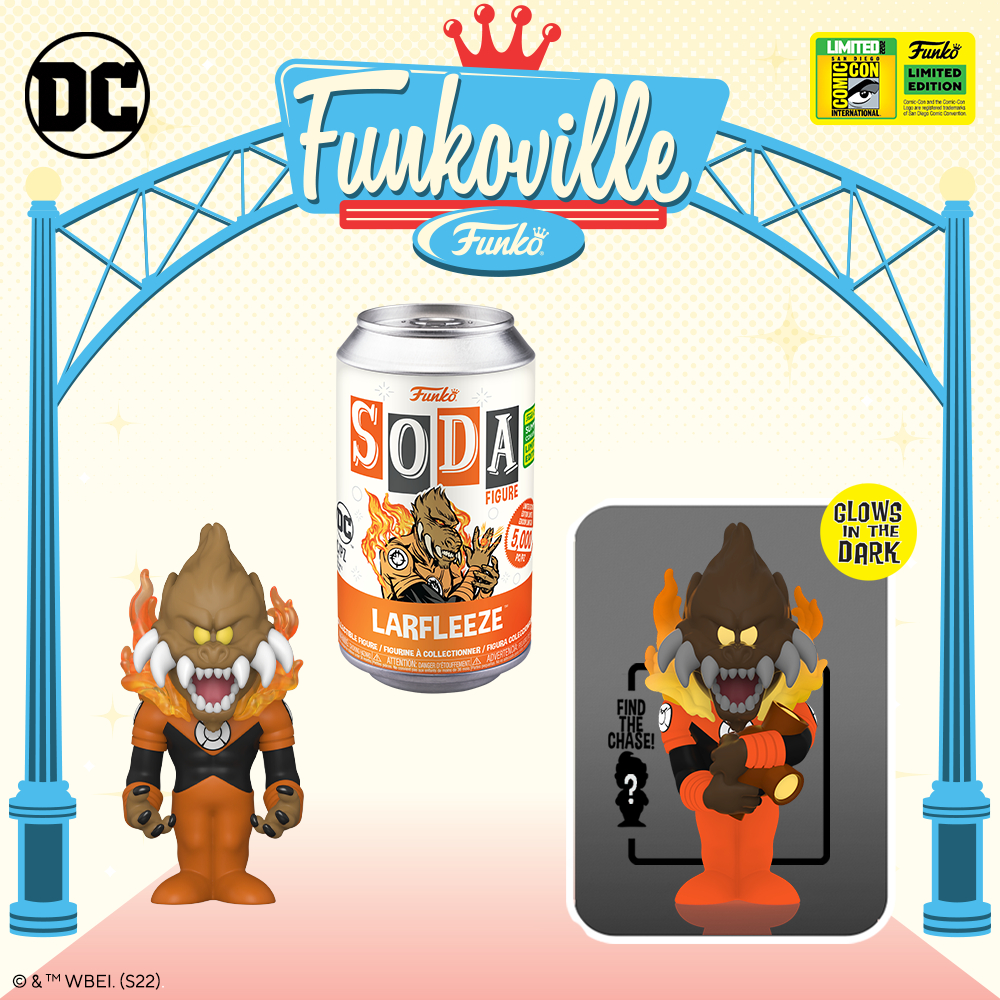 As part of "The Blackest Night " arc, Larfleeze quickly joins the list of DC Comics' most powerful villains.
He was created by Geoff Johns and Philip Tan and is capable of facing the entire Green Lantern Corps all at once.
The orange energy of greed powers the villain, and he is so powerful that in his first appearance, he frightens Superman with all his strength.
Larfleeze possesses the same abilities as the other corps, such as flight, astral projection, and the ability to create constructs from his ring.
However, he is the only one who possesses the Orange Ring, having the power of an entire corp concentrated in him.
In addition, he always carries his battery with him and can also steal his enemies' souls so that they can join him as enslaved people.
By concentrating the power of an entire Lantern Corps, the character can be considered one of the most powerful villains in DC Comics.
On a mission to steal many treasures and relics from the planet Maltus (the former home of the Guardians), he and his associates find a box containing Parallax and a map previously belonging to Krona.
They use the map leading them to Okaara in the Vega system and find the Orange Lantern Central Battery in the basement of an ancient palace.
The thieves clash for power, and Larfleeze wins, thus becoming the only Orange Agent.
Check out more SDCC 2022 exclusives here.
Funko Soda: DC Comics – Larfleeze Funko Vinyl Soda With Glow-In-The-Dark (GITD) Chase Variant – San Diego Comic-Con (SDCC) 2022 and Funko Shop Exclusive
Available at:
Starting now, you can receive 10% off in-stock items with my special link at Entertainment Earth!
 Enjoy!
As an Amazon Associate I earn from qualifying purchases
Want more stuff like this?
Get the best viral stories straight into your inbox!
Don't worry, we don't spam