NEW My Hero Academia Funko Pops! to Collect – Wave 2022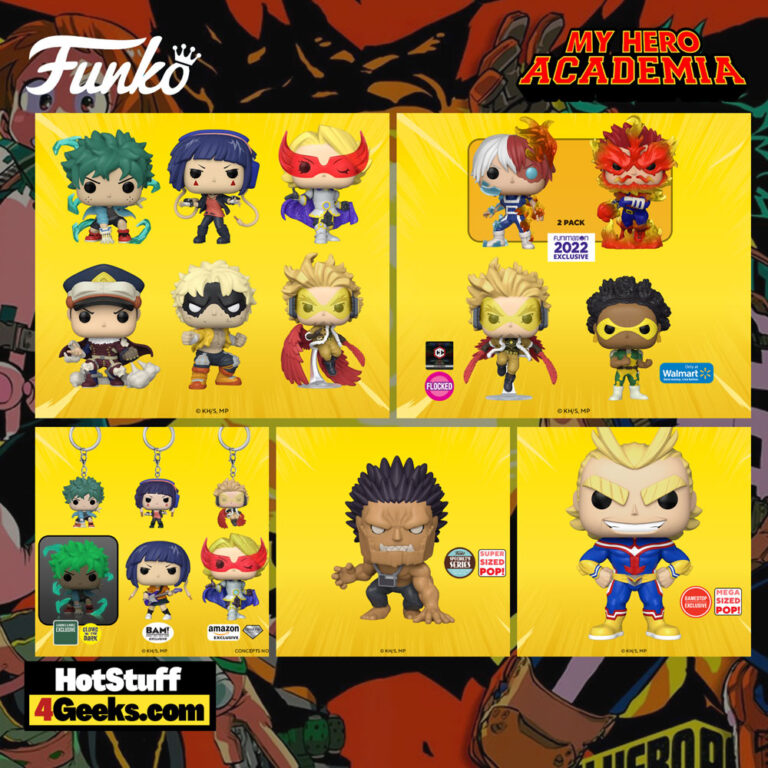 2022 is going to be a big year for My Hero Academia fans. Not only the sixth season of the anime will return this fall, but a new wave of Funko pop vinyl figures will be hitting store shelves.
The new series will include some of the most popular characters from the show. As always, the pops are highly detailed and accurate to the source material.
So if you're a fan of My Hero Academia, make sure to keep an eye out for these new My Hero Academia Funko pops:
Izuku Midoriya Funko Pop! Vinyl Figure
Hawks Funko Pop! Vinyl Figure
Fat Gum (Slim Form) Funko Pop! Vinyl Figure
Kyoka Jiro Funko Pop! Vinyl Figure
Yuga Aoyama Funko Pop! Vinyl Figure
Inasa Yoarshi Funko Pop! Vinyl Figure
Hawks Flocked Funko Pop! Vinyl Figure – Chalice Collectibles Exclusive
Ken Takagi Funko Pop! Vinyl Figure – Walmart Exclusive
All Might 18″ Mega Funko Pop! Vinyl Figure – Walmart Exclusive
Kyoka Jirou W/ Guitar Funko Pop! Vinyl Figure – BAM Exclusive
Todoroki and Endeavor 2-pack Funko Pop! Vinyl Figure – Funimation 2022 Exclusive
My Hero Academia (MHA) Funko pop vinyl figures new wave (2022) is now available for pre-order at the links below (click to jump!)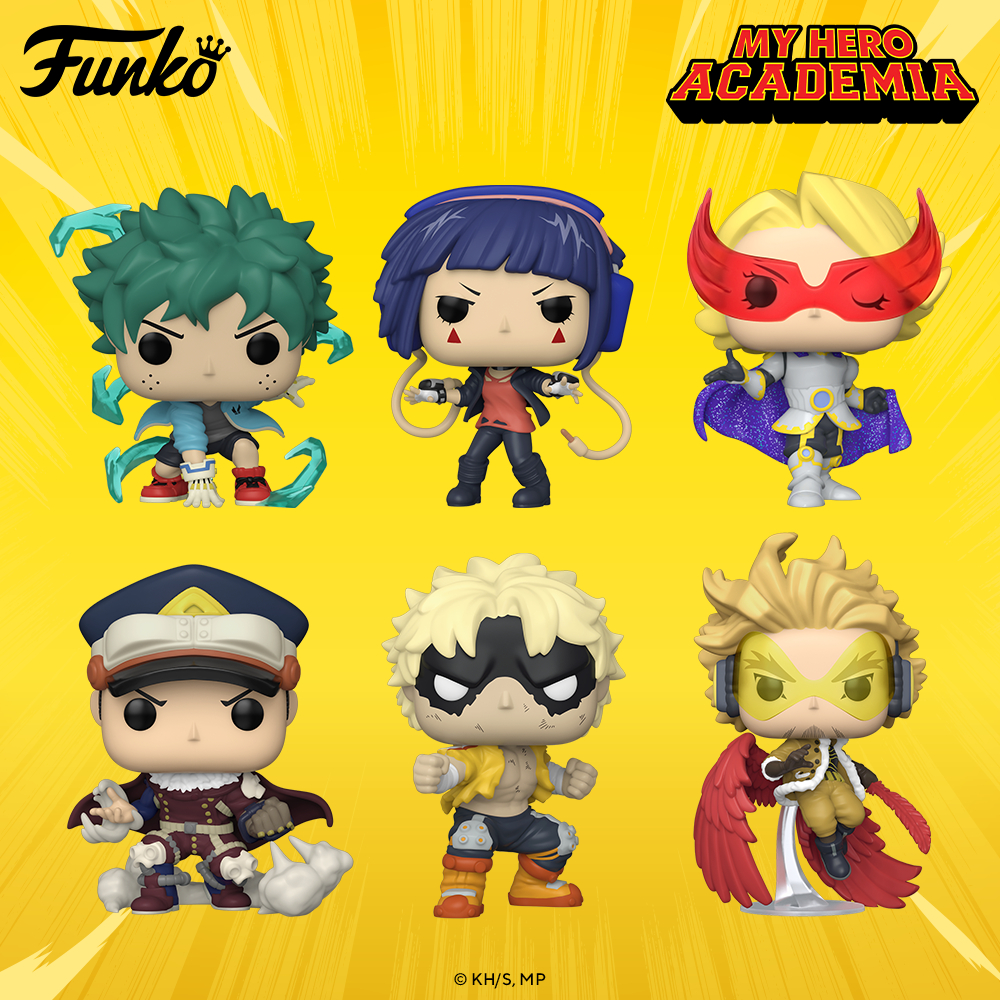 What is My Hero Academia about?
Well, for those you don't know, it's a story about a world where superpowers are the norm and people with exceptional abilities are called "Heroes."
The main character, Izuku Midoriya, is a young boy who dreams of becoming a Hero himself one day.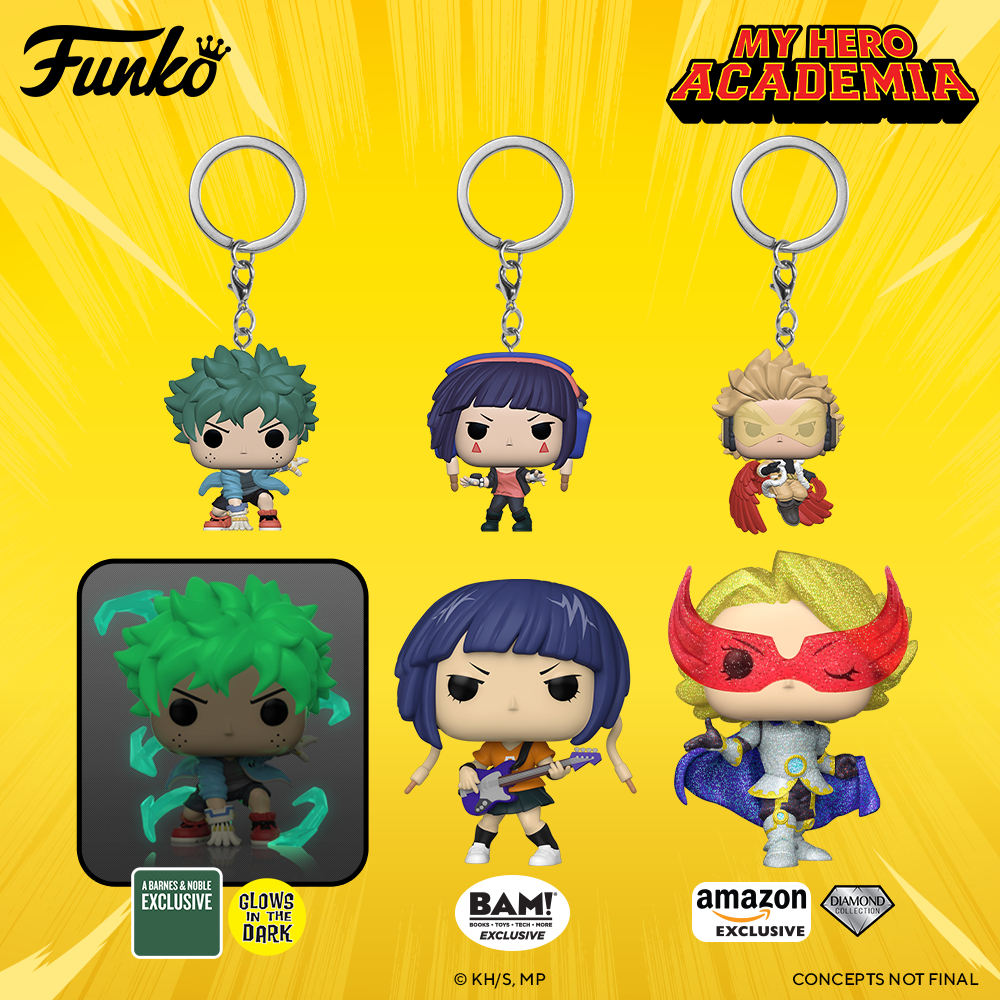 However, he doesn't have any powers of his own.
That all changes when he meets All Might, the most famous Hero in the world.
All Might takes Izuku under his wing and reveals that there is more to being a Hero than just having superpowers.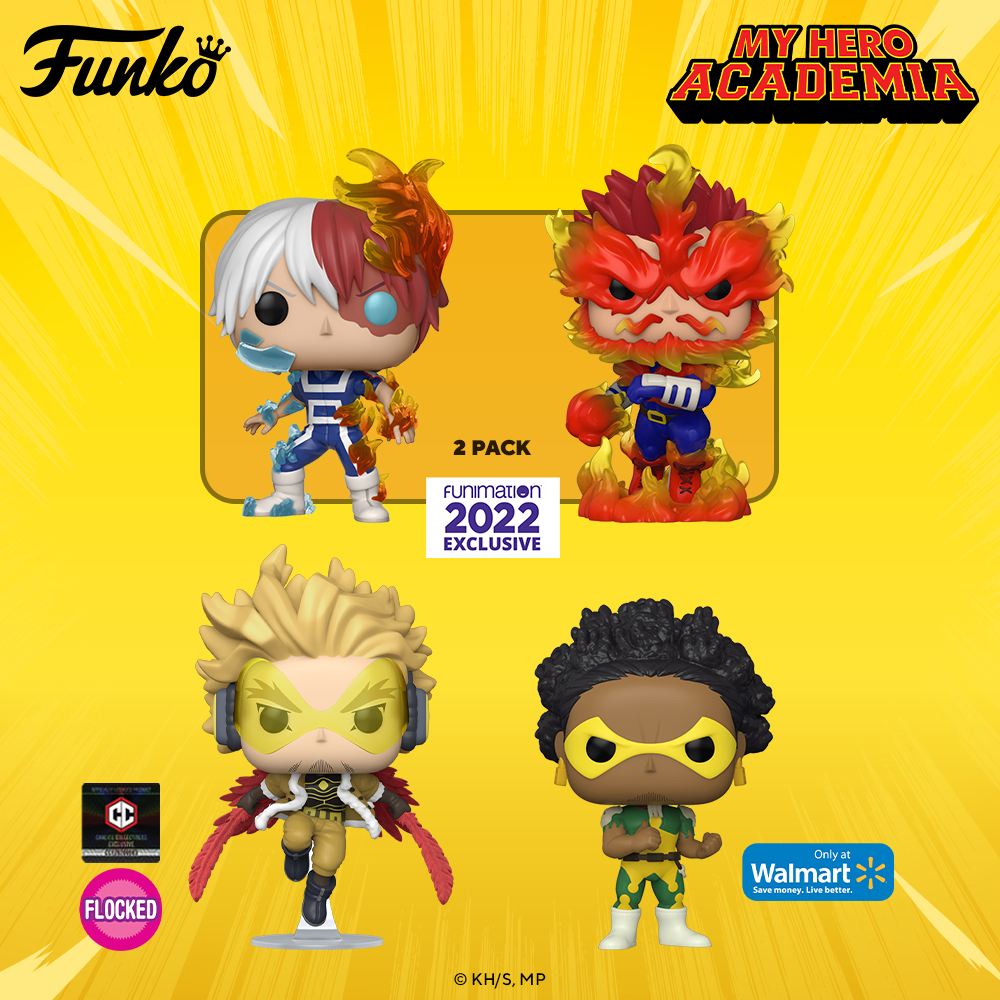 With hard work and determination, anyone can be a Hero! My Hero Academia is an inspirational story about following your dreams and never giving up.
It's also packed with action and comedy, making it one of the most popular anime series around.
My Hero Academia has been a massive success in Japan and the States.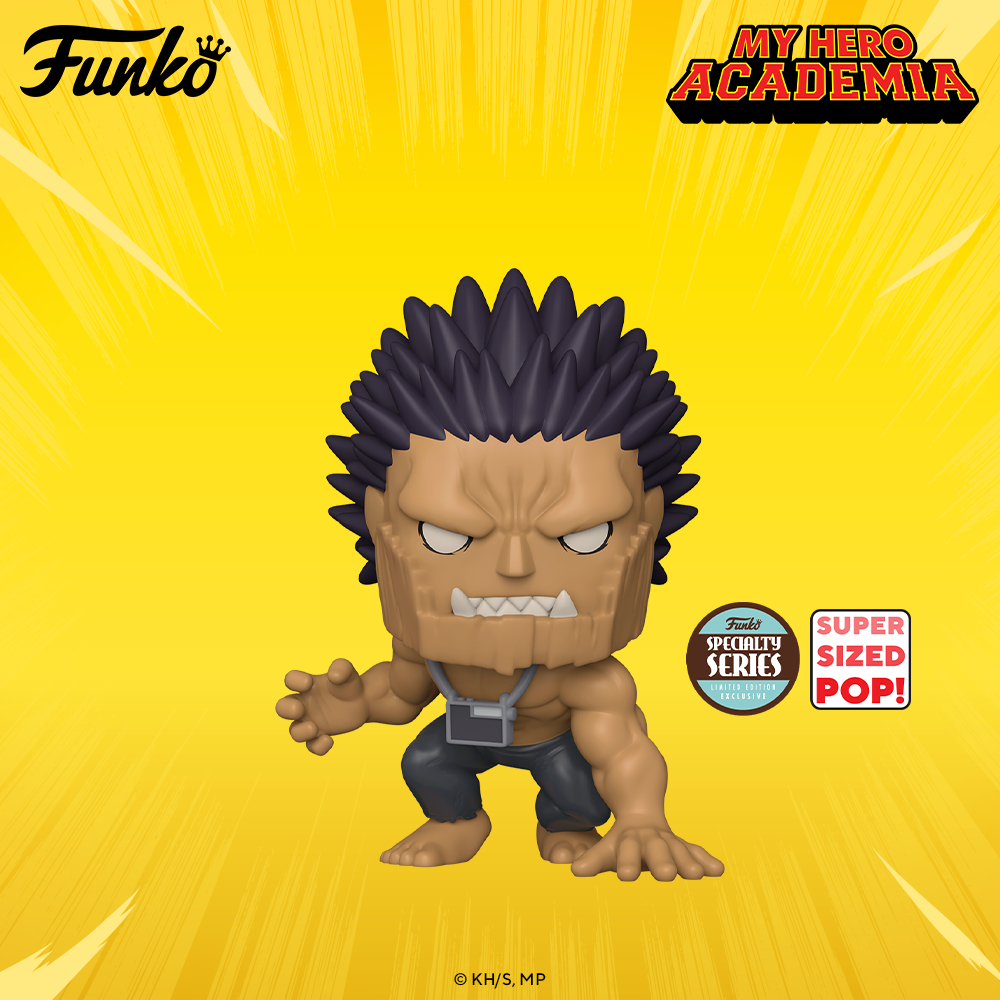 The story of a quirkless boy who dreams of becoming a hero resonates with people of all ages, and the characters are just lovable enough to make us root for them week after week.
It's no wonder the show has been such a hit!
I think the secret to its success is that it's so darn funny.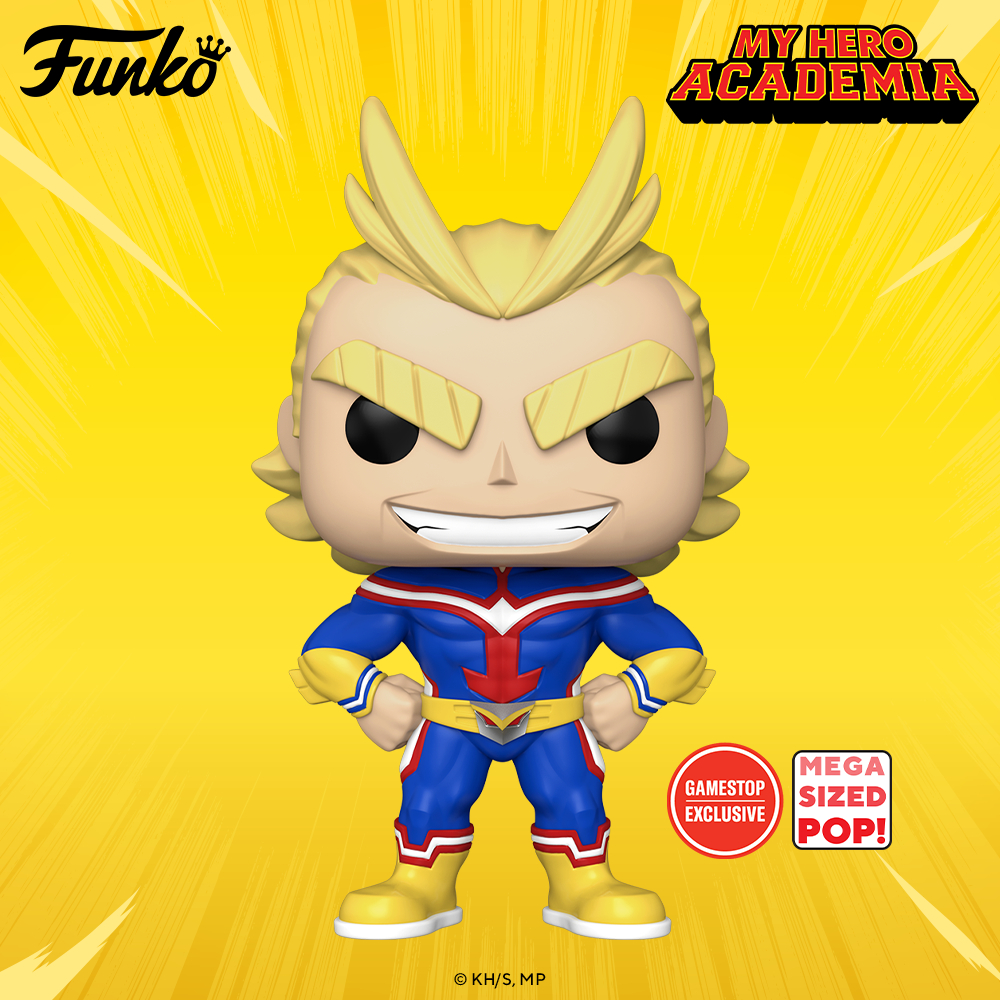 I mean, sure, the action is great, and the suspense keeps us on the edge of our seats, but at the end of the day, the humor really makes us come back for more.
Whether it's All Might's cheesy one-liners or Bakugo's explosive outbursts, there's just something about this show that makes us laugh out loud.
And really, isn't that what we all need right now? A good laugh.
Unfortunately, Horikoshi recently revealed that if all goes as planned for My Hero Academia, the series will end in about a year's time.
Starting now, you can receive 10% off in-stock items with my special link at Entertainment Earth!
 Enjoy!
As an Amazon Associate I earn from qualifying purchases
Want more stuff like this?
Get the best viral stories straight into your inbox!
Don't worry, we don't spam